As a principal dentist, associate, or hygienist, do you struggle to provide excellent teeth whitening results for your patients?
We understand how this might make you feel. How do you learn about teeth whitening? It is not part of your degree, and to some extent, you are left to do your own research or follow manufacturers guidelines. If this is the case, don't worry.
Hi, I am Stephen Douglas, and I have spent the last 17 years helping dentists in the UK and now in Australia run highly successful teeth whitening treatment plans in their practices.
Allow me to explain.
Everywhere we turn, you are bombarded with images of flawless celebrities with perfectly white smiles. Therefore, it is no surprise that the global teeth whitening market is booming.
Good news for Australian dentists, right? Not necessarily, do this sound familiar?
Dentists have told me that they believe that teeth whitening can't be profitable.
Through a lack of available training and education, dentists are unsure what type of gel to provide their patients, the wear time and what percentage strength obtain the best results.
Whilst it's no one's fault, many dentists struggle to deliver effective whitening, are disappointed by the results, and lack confidence.
Therefore, it is challenging for dentists to consistently meet their patient's high expectations.
They do not know which the best system or product is to use and why
Many have tried different products and searched for a 'magic' ingredient to provide outstanding results.
In a bid to help dentists in Australia regain their footing in the teeth whitening space and increase the level of patient safety and awareness, we have developed for you 'The ExpertWhitening Secrets' Training and Strategy program.
In this easy-to-follow blueprint, we can give you the exact skills and techniques used by thousands of UK and Australian dentists to overcome these hurdles. It will set you on the road to a more profitable practice, and all built on a foundation of teeth whitening.
The ADA report in 2020 highlighted that one in five of your patients is considering whitening their teeth. Yet less than half will seek the help of their dentist. Many patients purchase whitening gels from supermarkets, salons, hairdressers, or online pharmacies that are either dangerous or do not work.
For the safety of your patients, this must stop. As part of this program, I will share how to quickly identify which of your patients are considering whitening their teeth. Then, with proven protocols, how to increase your case acceptance rates, keep your patients safe, and maximise your profits.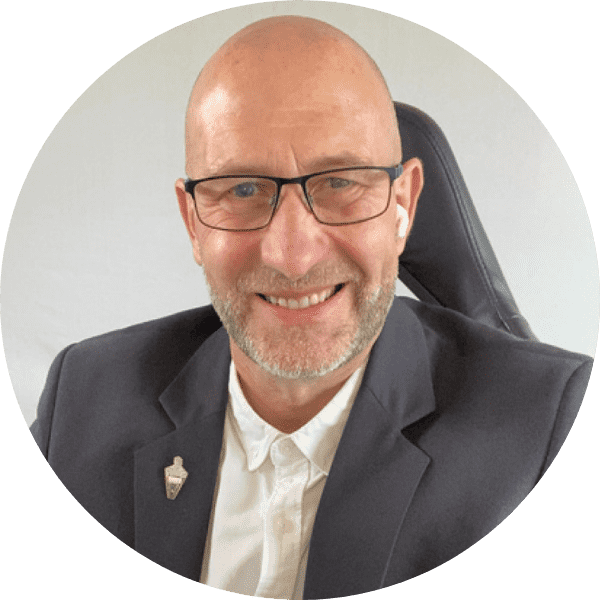 Stephen Douglas
Stephen has been involved in teeth whitening for almost 17 years across two continents. He can share with can you the exact skills and techniques used by thousands of UK and Australian dentists that will set you on the road to a more profitable practice, all built on a foundation of teeth whitening.'
The great news is that it does not take weeks or months to learn how to achieve this. By implementing a proven teeth whitening blueprint in your practice, you will create an endless stream of interested patients who will become your army of happy, high-quality referring patients.
Serious about effective teeth Whitening?
If you're serious about discovering how to provide more effective whitening, click here to book a FREE 15-minute Discovery Call
to see if I can help you?
As a BONUS, you will gain instant access to download "The Smart Dental Guide to Professional Teeth Whitening" so that you can put the fundamental protocols in place.
To your success,
Stephen Douglas
Founder of The Whitening Project
Stephen@thewhiteningproject.com.au
Direct Line: 0416 629015
Office: 03 5332 3827
PS. If you are a Principal Dentist, then this program is perfect for your team. You will discover how you can quickly increase your revenue by $92,400 pa (around $60,000 gross profit). And it is so easy to achieve.