A common thing people say to us is "I don't know what to post on our social media!". We totally understand – as a business owner that has a jam-packed schedule, posting regularly can go on the back burner.
So we've compiled our most suggested and effective social post prompts, to help you out when your either too busy or are just stumped on what to post. In this list, we will provide a range of ideas that you can post yourself or have your online marketing agency to post on your social media for your small business.
Keep in mind all these suggestions can be used for different types of media – so don't forget to test written, image and video formats!
Your Story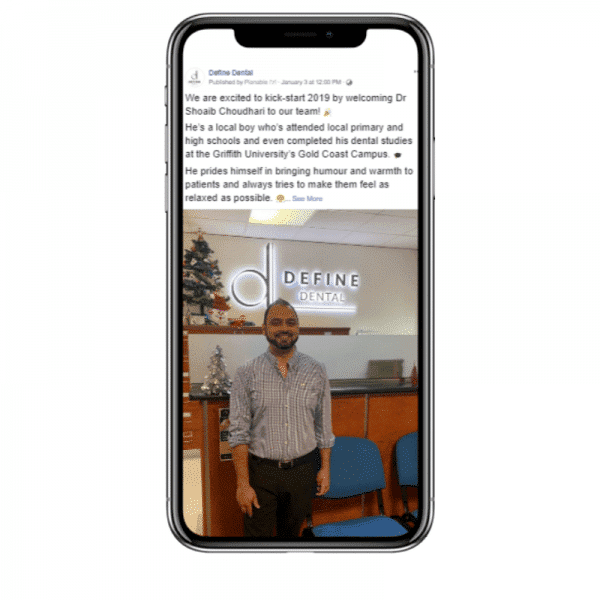 Batman is just a guy who runs around in a suit fighting crime on the surface – but once you know his back story, you understand his motivation behind what he does. Sounds like a stretch, but this is the same in business by telling your story people will understand and believe in your business.
On your social platforms, an introduction to who you are, why you do what you do and how did you get here, will allow your audience into that motivation. Introducing your team, their roles and who they are can really assist in personifying your brand and allow a deeper understanding of how your business operates.
Birthdays, Anniversary & Special Events
Social media is about being social (of course) and connecting with people. Sharing fun occasions such as your team's birthdays, work anniversaries, alongside celebrating your customers is an easy and engaging way to interact with your audience. These special events are simple to share, with a quick happy snap and a descriptive caption will generate excellent engagement.
Funny Posts, Memes & Humour
Don't be afraid to have some fun and shows as a sense of humour on your business socials. These types of posts are the ones that can go viral. Funny photos from your business and reposting funny memes and quotes are a great way to break up your content and show your audience your personality and that you have a sense of humour!
Your Work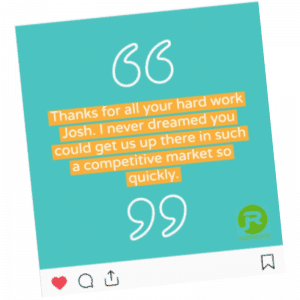 Don't be afraid to boast a little. Be proud of your work and share it with the world, at the end of the day you want people to be impressed and want your product or service. Treat your social media as a portfolio of sorts, keep your audience informed with what you spend your day doing.
What People Are Saying
Social media is an excellent platform to share some of your reviews, testimonials and messages from customers. Sharing these builds your social proof, credibility and authority. (Important Note: Some industries don't allow testimonial and reviews to be used in marketing, so ensure you do your research before trialling this one). Testimonials can be made into easy graphics to be posted on your accounts or you could simply screenshot and repost.
Tips & Advice
Your content must be providing value to your consumer. Consistently offering tips and advice in your area of expertise, displays your authority to your potential and current customers. Giving out essentially free, commitment-free advice is always going to be favourable to the potential customer, as it is gifting value – intriguing to see what else you may have to offer.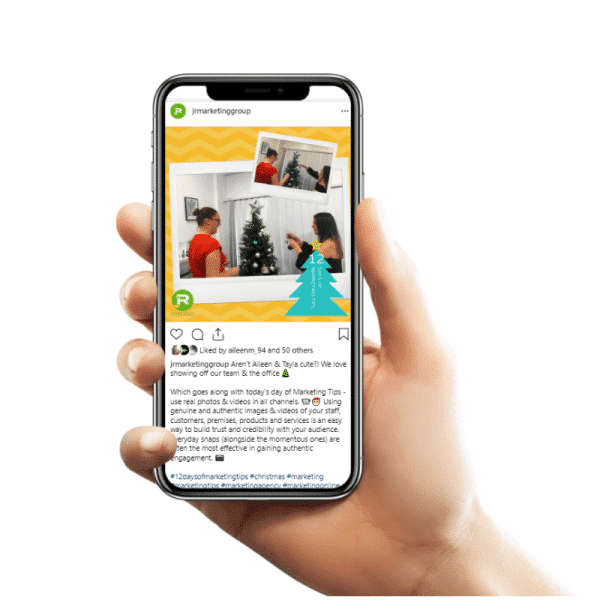 Offers & Promotions
Offers and promotions are always great to attract customers, no matter the platform. You want to keep a lot of your page social but don't forget to also share if you have a great offer, sale, promotion going on. A specialised social media promotion can also be excellent to track your social media's effectiveness in generating new leads. Include a clause to mention the Facebook post or Instagram story to receive the offer – therefore you can exactly track the referral source. More often than not, people will be more likely to quote social media as their source if there is something like a special included!
Got questions about how to implement any of these social media ideas? You can always send us a message on our social medias @jrmarketinggroup or contact us here through the website!